SERVICES
Structural Fumigation/Tenting


Drywood Termites, Powder Post Beetles, Bedbugs

Commodity Fummigation


Wood Pallets, Wood Crates and Boxes, Stacked Materials, Railroad Cars and more

Mosquito Misting Systems


Installation and Repair

Vault Fumigation


Furniture, Heirloom Pieces, Antiques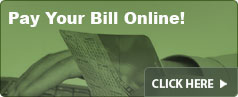 Welcome to Houston Fumigation Systems
Serving the greater Houston area for over 20 years
Houston Fumigation Systems is a family owned and operated business since 1988.  We are located in Spring Branch, but have been performing structural fumigations on residential and commercial properties throughout the state of Texas for over twenty years!
In 2004, Houston Fumigation partnered with Coastal Mosquito Control and started using the CoastalMister mosquito misting system.  With the mosquito misting system, we can now conquer pests beyond the perimeter of your home.
We have been in the pest control industry for over fifty years and can handle any of your pest control needs whether it is needing fumigation work or with general pest control at our sister company, Long Point Pest Control.  With our experience, we can resolve any pest problem that comes your way.
How May We Help You?
All information is confidential and we will respond to you immediately.